THE BLACK COUNTRY LIVE STEAMERS
Copyright © Black Country Live Steamers
The content (content being images, text, sound and video files, programs and scripts) of this website is copyright © The Black Country Live Steamers. All rights expressly reserved
WELCOME TO
THE BLACK COUNTRY LIVE STEAMERS
'BIG BOYS'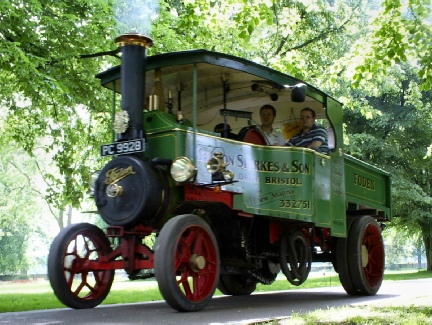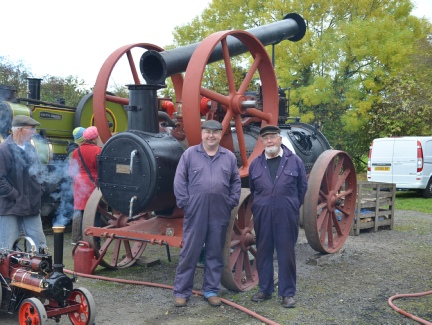 Owned by Steve Harbach
Foden Tractor
Engine No. 10694 .
Reg No. PC 9928
Compound
Built 1923.
Owned by Steve Bingham
Morris Commercial 30 C.W.T. flat bed truck
2.2 ltr 4-cly petrol engine, 4-speed crash gearbox, mpg of around 15 m p gallon
Reg No. 620 JDH
Built 1960
Acquired 1990 as a wreck and after 18 months of restoration this is how it looks today.
Owned by the late BCLS President Len Crane and his wife Jane Crane of Wolverhampton.
1903 Burrell Showman's Engine 'Endurance'
Engine No. 2547
Reg No BL 8368
8 NHP
The engine worked for William Stokes of Basingstoke firstly as a haulage engine then in 1933 it was converted to showman's specification in 1952 it was
scrapped, in 1955 it was purchased by a Mr Hunt-Paz..
Len & Jane Crane purchased the engine in 1990 and as been restored over a 9 years period.
Owned by BCLS President Les Bromley and Ian Bromley
MARSHALL 8 NHP "Britannia" Portable Steam Engine
Wood burning engine with a "Britannia" type boiler
Built in 1912 and exported to Chile as part of a batch of engines
Repatriated 2009 the above photo show the work to date 6 years later.
(Photo courtesy R.C)